Plenary Session
Title: Supply Chain Management through Material Flow Cost Accounting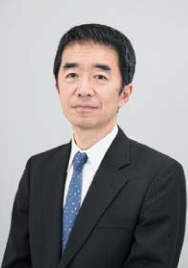 Katsuhiko Kokubu
Graduate School of Business Administration
Kobe University, Professor
Abstract:
Material flow cost accounting (MFCA), a major environmental management accounting tool, has been developed worldwide. ISO 14051 on MFCA was published in 2011. In Japan, the government has been strongly supportive for promoting MFCA, and the number of companies introducing this tool has been steadily increasing. As indicated in ISO 14051, MFCA can be extended to multiple organizations within a supply chain, to help them develop an integrated approach to more efficient use of materials and energy. However, it is very difficult to introduce MFCA into a supply chain because sharing cost data information between companies becomes an obstacle. The Japanese government project on enhancing resource efficiency in the supply chain employing MFCA has provided much insight on this issue. This presentation discusses the significance and issues for introducing MFCA into the supply chain, and examines some representative cases. Finally, proposals for future development are presented.
Biography:
Katsuhiko Kokubu is Professor of Social and Environmental Accounting at Graduate School of Business Administration, Kobe University. He completed his Ph.D. at Osaka City University. Professor Kokubu published more than 20 books and 150 papers, including Material Flow Cost Accounting (Nihon Keizai Shinbun Shuppansha, 2008), Environmental Management and Accounting (Yuhikaku, 2012) among others. His papers in English are published by various international journals including Environmental and Resource Economics, Business Strategy and the Environment, Accounting, Auditing and Accountability Journal, Accounting, Organizations and Society and so on. Professor Kokubu is also the Convenor of Working Group 8 on MFCA of ISO TC 207.
Plenary Session
Title: Product-Service Systems aka Servicization:
Are Products Obsolete?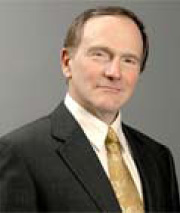 Morris A. Cohen
Panasonic Professor of Manufacturing & Logistics
Wharton School, the University of Pennsylvania.
Abstract:
This talk will consider how the movement to a service based economy in bothdeveloped and developing countries can impact manufacturing companies. We will focus on the emerging competitive strategy, based on Product-Service Systems, (also known as gServicizationh), whereby tangible manufactured products are brought to market as services that lead to the generation of customer value through product use by customers. We will review recent research results on how quality for the bundle of products and services associated with manufactured products is perceived by both customers and firms. We will also consider how the customer-supplier relationship is impacted through incentive alignment based on a productfs delivered performance. Finally, we will discuss challenges associated with optimal global supply chain managment and resource deployment in a service dominated environment. The talk will conclude with discussion of the (expected/observed) impact of Servicization as firms adapt to this new paradigm.
Biography:
Morris A. Cohen is the Panasonic Professor of Manufacturing and Logistics in the Operations and Information Management Department, the Wharton School, at the University of Pennsylvania. He is also Co-Director of Whartonfs Fishman-Davidson Center for Service and Operations Management and Chairman and founder of MCA Solutions, a software company that specializes in optimized strategic and tactical planning systems for service supply chains in industries such as Aerospace & Defense, Health Care Technology, Oil and Gas, Automobile, Semiconductor Equipment, Computers, and Telecommunications (MCA has merged with Servigistics). His research includes service supply chain logistics strategy and modeling with a focus on performance based incentives and advanced decision support tools. Professor Cohen holds a B.A.Sc. in Engineering Sciences from the University of Toronto, and an M.S. and Ph.D. in Operations Research from Northwestern University.
Plenary Session
Title: Panasonic Production System and
The Creation of New Business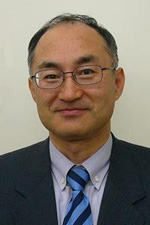 Tsuyoshi Nomura
Managing Executive Officer and Director
Global Manufacturing Division
Panasonic Corporation
Abstract:
The development of new business or product, which is desired in these days, and Monozukuri (Manufacturing Process Innovation and Production Engineering) are an indispensable pair in the manufacturing industry. In this talk, Panasonic's activities of Monozukuri Innovation are introduced. They are a concrete example from a view point of QCDE (Quality, Cost, Delivery, Environment) and that of human resource development. Also introduced is the strategy of production technology for new business creation. Using some cases on facilities and electric devices, the necessary condition is shown for the successful progression of seed technology creation into mass production. The focus is placed on the development leaderfs ability or talent and the fit between the technology strategy and market.
Biography:
Tsuyoshi Nomura is Managing Executive Officer and Director, Global Manufacturing Division, Panasonic Corporation. He received his BS degree in 1976 and MS degree in 1978 both from Kyoto University. He was Professional Engineer in Computer Aided Engineering (CAE), designing a nuclear power plant in Mitsubishi Heavy Industry in 1978. And he worked in CAE Group in Production Engineering Laboratory (PEL) of Panasonic in 1990. He was General Manager of Measurement and Inspection Section in PEL in 2000, General Manager of Planning and Management Section in the Process Engineering Development Center in 2002, and Project Manager of Fuel Cell in 2003. He was Director of Jisso Core Engineering Laboratory in 2004, President of Advanced Production System Development Company in 2007. He was Director of Corporate Manufacturing Innovation Division in 2009 and Managing Executive Officer in charge of Manufacturing Innovation, Procurement, Logistics, Quality Administration, Environmental Affairs in 2012.